Concert Schedule
---
The 2018 Concert Schedule will be posted as soon as it is completed. The 2017 Concert Schedule below provided spectators with great sounds and great vibes. Funding for these artists comes from donations by concert attendees and area businesses. Your generous donations are greatly appreciated.
All concerts are scheduled RAIN OR SHINE from 7:00 PM to 9:00 PM at the Whitefish Township Community Center in Paradise, Michigan. If weather conditions are such that the concert needs to move indoors we have the advantage of moving the concert inside the center. So bring your lawn chair or favorite blanket and meet us out back between the community center and Whitefish Bay. There are no refreshments available so feel free to bring your own. In this effort, please help keep our bay area clean.
Updated 08.31.17
July 4 Seven Bridges

---

Sponsored by Whitefish Township, this southeast Michigan based, country/rock trio, kicks off the 2017 Music on the Bay Season at the Whitefish Township Fourth of July Celebration beginning at 7:00 PM. Together, they perform cover songs and originals about experiencing love and life, good or bad; that will bring an understanding smile or agreeable chuckle to the audience. Join Whitefish Township in their Fourth of July Celebration! Stay after the concert and enjoy the FIREWORKS presented by the Whitefish Township Fire Department!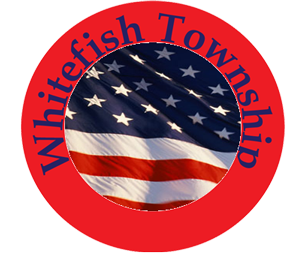 July 11 Duck Soup

---

Sponsored by Tahquamenon Country Pathways Association, this Cadillac Michigan band is built on a foundation of Irish, Bluegrass Roots, and Folk music. They offer a variety of songs, music styles, and humor. Duck Soup will have you wondering what's next on the menu and begging for more. Creating beautiful vocal harmonies with acoustic instruments that include, guitar, banjo, mandolin, fiddle, autoharp, ukulele, upright bass and more, this band has entertained their audiences for nearly 15 years.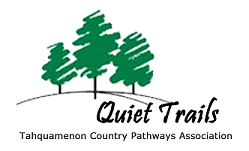 JULY 18 Silverado Band
---

Sponsored by J & C Fisheries, this Muskegon based, 3-piece-band offers music from Hank Williams' "Your Cheatin' Heart" to Elvis' "All Shook Up". Shout out a request and they're on it! In the mood to Polka, Waltz or do a line dance? They will deliver! Learn more about the Silverado Band at their website www.SilveradoBand.net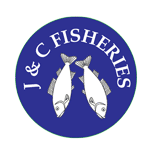 JULY 25 The Chris Calleja Band
---

Sponsored by The INN, Gastropub & Smokehouse this 4-member band will perform vintage Rock & Roll and some country favorites. Come and enjoy the summer's evening along the shores of Whitefish Bay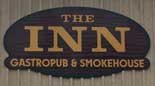 AUG 1 Sky & Signal

---

Brought to you by Tahquamenon Suites and Superior Shores Realty , Sky & Signal is a three-piece indie folk/rock group featuring rich vocal harmonies backed by layered instrumentation. Their lyrics reflect a deep sense of place and a connection to the natural world. They have become regulars at regional music festivals and arts events, and their songs have been featured on WYCE, WDET, and WCMU. Sky & Signal's music is available on iTunes, Bandcamp, Pandora, Amazon, Spotify, and elsewhere.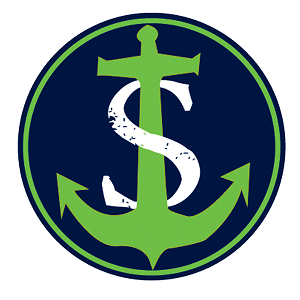 AUG 8 Frank Youngman
---

Sponsored by the Wild Blueberry Festival, Frank Youngman is a mainstay in the music scene for over three decades, and has appeared on a wide variety of stages ranging from New York Cities Improv Comedy Club, to A Prairie Home Companion. As a founding member of some of Michigan's most well respected bands (Lost World Stringboard, Jive at Five, The Frank Youngman Allstars) Frank has dusted off many of the gems of the American Songbook, and brought them to life for enthusiastic audiences everywhere. Using guitar, ukulele, button accordion, piano he will engage the audience with Songs, Stories, and Bold-Faced Lies.
AUG 15 David Cisco
---

Sponsored by Newberry Motors, David Cisco is an engaging and energetic performer, David Cisco specializes in Caribbean, Calypso and Reggae renditions of new and classic songs and phenomenal versions of Neil Diamond, Johnny Cash and Jimmy Buffet. Incorporating the steel drum and interaction with crowds of all ages.


AUG 22 The Gordon Lightfoot Tribute

---

Sponsored by the Great Lakes Shipwreck Museum, Mike Fornes performs as GORDON LIGHTFOOT live in concert. With a blend of the woods, the water, and the wildlife with the North Country music you'll hear in his shows. Mike Fornes' portrayal of Gordon Lightfoot is simply an honest effort to entertain with an accurate representation of a Lightfoot concert. Learn more at www.LightfootTribute.com

AUG 29 Robyn Marriott

---

Sponsored by Tahquamenon Falls Brewery & Pub, this acoustic performer, Robyn Marriott, has played guitar since 2014 and performs at local venues, festivals and markets. She performs a variety of music styles from the 60's to current. She has also written/recorded music and developed two albums: "Who I am" and "Desire", filled with pop/rock melodic and acoustic songs. Her unique sound, great vocal dynamics, and moving delivery captivates an audience.