Music on the Bay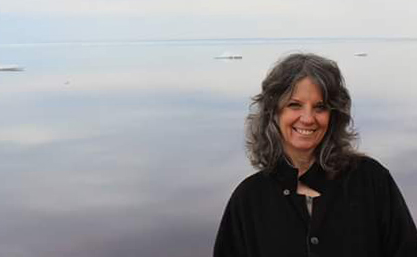 With the vision of bringing music to the families of Whitefish Township, Music on the Bay was organized in 2015 by Claudia Stanko Bedell. "I want to do something that makes a difference in Paradise." She usually did. As an educator, she encouraged local talent in this endeavor and provided these novice acts an opportunity to perform, be appreciated, and be encouraged. Community members dedicate their time to see that Claudia's vision and passion for MUSIC comes to the community for families, children, and visitors to the area in her memory.
These outdoor concerts are held on the shores of Whitefish Bay behind the Whitefish Township Community Center. traditionally the series begins July 4th then continues on Tuesdays, in July and August. Check the schedule link for concerts in 2019. Bring your lawn chairs, blankets, family, and friends. Enjoy the music while sitting along the shores of Whitefish Bay. Donations by audience members are encouraged as this is the foundation for offering concerts to the community next summer.
Venue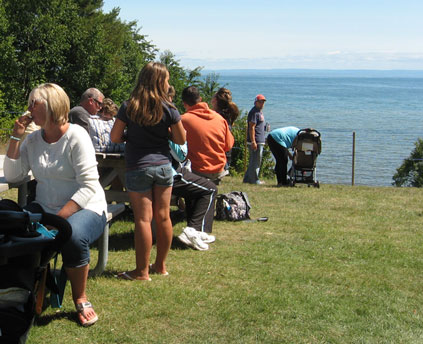 The concerts are held at the Whitefish Township Community Center located at 7052 North State Route M-123, Paradise, MI. Lawn chairs and blankets are welcome on the grounds behind the center with Whitefish Bay to the east. If the weather is less then desireable, the concert will be moved inside. Restrooms are available at this venue.
Music Genre

All varieties of music are encouraged: Country, Folk, Rock and Roll, Pop, Heavy Metal. There will be one or two acts per concert depending on the number of total bands we engage.
Purpose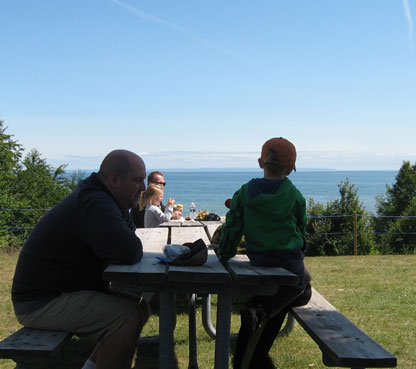 The purpose of this concert series is to provide entertainment on a regular basis to residents and tourists in the Paradise area. It is the desire of the sponsors to spur economic growth in the Paradise community while providing a venue for local musicians/talent.
Bands/Performers
Our team of volunteers is scouting bands to perform this July and August. As we sign up groups, we'll post the information here. So check back often! We'll be adding images from the concerts, bands, and the area. If you are interested in booking a date, please mail your information to Music on the Bay, PO BOX 82, Paradise, Michigan 49768 or call 906-492-3219.
Thank You Sponsors
Music on the Bay thanks its many volunteers and sponsors.
another event sponsored by the Paradise Area Chamber of Commerce